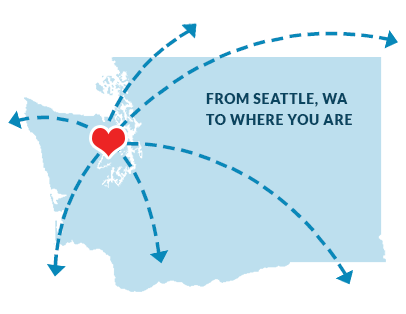 About Seattle Sperm Bank
Located in Seattle, Washington, we have helped thousands of married and unmarried couples, same-sex couples and single women through the process of selecting an appropriate donor. Our mission is to maintain the highest quality standards in the recruitment, screening, storage and distribution of semen provided by open and anonymous donors, and directed or known donors.
Accredited by the AATB (American Association of Tissue Banks) and fully compliant with FDA regulations governing reproductive tissue banks, we seek to ensure that clients worldwide-not just here in Seattle- receive a product of the highest quality that meets the unique needs of their family.
Recently on the Blog
Visit the Blog

Posted on October 20, 2016

Posted on October 6, 2016

Posted on September 26, 2016