Adyson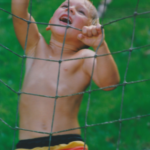 Adyson's most notable feature is his long hair, which is a beautiful light brown with bright blonde and dark brown shades. Adyson has a strong athletic look, clear complexion and a medium skin tone that tans to bronze when he spends time outdoors during the summer. He is most typically seen in dark t-shirts with a favored band name on it and jeans or khakis. Adyson is an accomplished musician and an aspiring electrical engineer. He is kind hearted and very genuine. He is very fun to chat with and is quite friendly. We asked Adyson to choose some words that he felt described his personality. He said, "Rational, honest, unassuming, independent, exuberant, communicative, amiable." We completely agree with his list and think that ambitious and humble should be included. Adyson would be a great choice as the genetic donor for your family.
WE OFFER 1 VIAL FREE WITH THE PURCHASE OF 1 VIAL OF OUR FEATURED DONOR
Maximum of 2 free vials per client with the purchase of 2 or more vials.
Applicable to US purchases only.
Offer only valid with the current donor of the month and does not apply to previous featured donors.
CALL US FOR MORE DETAILS!
Can't Decide? Call Us!
We are small enough to know the character of all our donors, but big enough to have the right selection for you! Let us help you select your Donor!