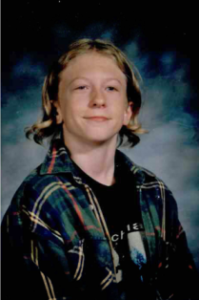 We are pleased to continue 2014 with the Featured Donor for February.
Wycliff has a chiseled handsome face. He has thick wavy blonde hair and jewel tone blue eyes. He has deep dimples in both of his cheeks. Wycliff has dark pink lips and a friendly smile. He has a slight smattering of freckles on his fair skin. He is very physically fit and is a personal trainer as well as a chef. He has a terrific work ethic and works hard in everything he does.
Wycliff is very open and personable. He is easy to talk with and has a great sense of humor. Wycliff described his personality as "Caring, open and honest with my feelings, a natural leader, can be a little emotional at times, connected to others and empathetic to those less fortunate than myself."
We strongly recommend Wycliff as a genetic donor for your family.
WE OFFER 1 VIAL FREE WITH THE PURCHASE OF 1 VIAL OF OUR FEATURED DONOR
Maximum of 2 free vials per client with the purchase of 2 or more vials.
Applicable to US purchases only.
Offer only valid with the current donor of the month and does not apply to previous featured donors.
CALL US FOR MORE DETAILS!
Can't Decide? Call Us!
We are small enough to know the character of all our donors, but big enough to have the right selection for you! Let us help you select your Donor!