Graves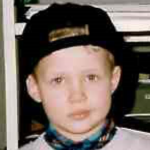 Graves' icy blue eyes are mesmerizing and easily his most definitive feature. He has light brown hair with flecks of blonde throughout. His features are soft and round yet masculine. Graves is tall and lean with a strong build. He wears dark t-shirts and jeans.
Graves is fluent in several languages and considers both English and Russian to be his mother tongues. He is very intelligent and learns quickly. Graves can be a little quiet, but once he opens up he is very friendly and funny. He loves music and plays several instruments. He is active and tries to spend as much time outside doing new things rather than being cooped up inside. We asked Graves what he was most proud of and he said, "I am most proud of the fact that I have become successful with so many things working against me. I came to this country with absolutely nothing and now am attending one of the best universities in the country in pursuit of becoming a doctor…" We think Graves would make an excellent donor choice!
WE OFFER 1 VIAL FREE WITH THE PURCHASE OF 1 VIAL OF OUR FEATURED DONOR
Maximum of 2 free vials per client with the purchase of 2 or more vials.
Applicable to US purchases only.
Offer only valid with the current donor of the month and does not apply to previous featured donors.
CALL US FOR MORE DETAILS!
Can't Decide? Call Us!
We are small enough to know the character of all our donors, but big enough to have the right selection for you! Let us help you select your Donor!