www.resolve.org
The National Infertility Association, established in 1974, is a non-profit organization with the only established, nationwide network mandated to promote reproductive health and to ensure equal access to all family building options for men and women experiencing infertility or other reproductive disorders. The mission of RESOLVE is to provide timely, compassionate support and information to people who are experiencing infertility and to increase awareness of infertility issues through public education and advocacy. RESOLVE is a member of the National Coalition for Oversight of Assisted Reproductive Technologies (NCOART), the National Health Council and is a founding member of the International Federation of Infertility Patient Associations (IFIPA).

www.asrm.org
The Vision of the American Society for Reproductive Medicine (ASRM) is to be the nationally and internationally recognized leader for multidisciplinary information, education, advocacy and standards in the field of reproductive medicine. The ASRM is a non-profit organization whose members must demonstrate the high ethical principles of the medical profession, evince an interest in infertility, reproductive medicine and biology, and adhere to the objectives of the Society.

www.inciid.org
The InterNational Council on Infertility Information Dissemination (INCIID – pronounced "inside") is a nonprofit organization that helps individuals and couples explore their family-building options. INCIID provides current information and immediate support regarding the diagnosis, treatment, and prevention of infertility and pregnancy loss.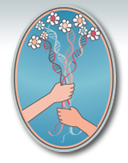 www.donorsiblingregistry.com
The focus of the Donor Sibling Registry (DSR) is to assist individuals conceived as a result of sperm, egg or embryo donation who are seeking to make mutually desired contact with others with whom they share genetic ties.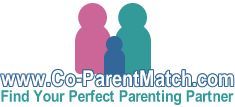 www.Co-ParentMatch.com
Co-ParentMatch.com is the leading introductory service for people looking to become a parent through sperm donation. Whether you are looking for a sperm donor or co-parent we have thousands of sperm donor and recipient profiles to choose from so you can be sure to find your perfect parenting partner.