www.resolve.org
The National Infertility Association, established in 1974, is a non-profit organization with the only established, nationwide network mandated to promote reproductive health and to ensure equal access to all family building options for men and women experiencing infertility or other reproductive disorders. The mission of RESOLVE is to provide timely, compassionate support and information to people who are experiencing infertility and to increase awareness of infertility issues through public education and advocacy. RESOLVE is a member of the National Coalition for Oversight of Assisted Reproductive Technologies (NCOART), the National Health Council and is a founding member of the International Federation of Infertility Patient Associations (IFIPA).

www.asrm.org
The Vision of the American Society for Reproductive Medicine (ASRM) is to be the nationally and internationally recognized leader for multidisciplinary information, education, advocacy and standards in the field of reproductive medicine. The ASRM is a non-profit organization whose members must demonstrate the high ethical principles of the medical profession, evince an interest in infertility, reproductive medicine and biology, and adhere to the objectives of the Society.
www.familyequality.org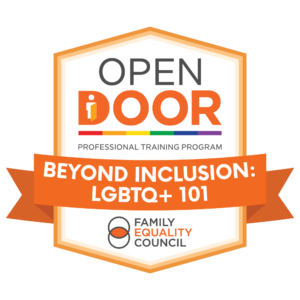 Family Equality's mission is to advance legal and lived equality for LGBTQ families, and for those who wish to form them, through building community, changing hearts and minds, and driving policy change.
www.choicemoms.org 

Choice Moms provides resources, connections and support for single women who are choose to become mothers.
www.myriadwomenshealth.com

Myriad Women's Health, Inc. is a premier genetic screening and testing company. Myriad's genetic screens provide actionable information, empowering women and their families to make critical and timely healthcare decisions.