Below you will find a list of SSB's Top Scholars.  These donors are "Top of the Class" when it comes to intelligence and their scholastic capabilities.

Danvir has a very striking look. He has lovely medium dark skin and a great complexion. He has full pinkish red lips and thick wavy dark hair. He has beautiful hazel eyes and masculine facial features. He is typically dressed in khaki or jean pants with a button up or t-shirt.
Danvir is currently working on his graduate degree in mechanical engineering. He is very intelligent and has a fantastic work ethic. He likes to stay active and plays as many sports as he can. Danvir is also environmentally conscience and wants to work in a sustainable energy plant after completing his studies. Danvir is very friendly and loves to chat whenever he has the chance. We asked Danvir what makes him unique and he said, "My zest to live life to the fullest and enjoy each moment as it comes without wondering about the future or fretting over the past. Just accepting the moment as it comes and doing my best to live happily." We love Danvir's happy-go-lucky attitude!

Xavier takes a hands on approach to life, he said if he feels more invested in the process he has greater respect for the end product, putting together his own computer and bicycle recently.  He adores cycling and talks about it with joy and passion.  He is in great physical shape and health.
Xavier is handsome with a chiseled jaw line and cheek bones, giving him a model-esque appearance.  He has strait windswept black hair and rich brown eyes.  He dresses in a trendy and up to date fashion.This engineering student is highly intelligent and analytical.  He excels in mathematics and enjoys mechanics.  He is introspective and very calculated.
When we asked Xavier why he wanted to be a donor he responded, "  I have been donating blood for two years. I am an universal donor, i.e. type Rh+ O, and was happy that my blood could be used for someone who is in need of it in his critical moment. I am healthy and can recover back to normal condition after two days of donation, but a patient who severely lost his blood is in the moment where his life or death is at stake.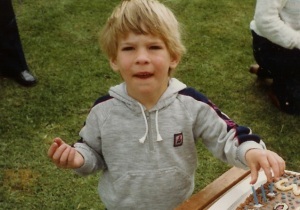 Bruce exudes charm, which is made all the more obvious by his fabulous South African accent. With blue-green eyes and chocolate-brown hair, Bruce makes for quite an attractive, distinguished donor. His skin tone is fair, and his complexion smooth and clear. Bruce stays in great shape by biking to most places and also swimming and hiking.
Thoughtful, intelligent, friendly, and calm, Bruce is always a cheery presence in our office. He is driven in the workplace but knows exactly when to let loose. He keeps in close touch with his family and absolutely loves to travel—he has been to quite a few countries already and does not plan on stopping anytime soon. Bruce is the complete package when it comes to donors.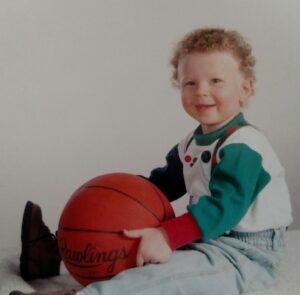 Alvin is tall with a lean frame. He regularly exercises by playing sports, running and lifting weights. He has very curly, light brown hair and clear bright blue eyes. He keeps his face clean shaven to display masculine and slightly rounded facial features. All these attributes combined make Alvin a very attractive young man.
Aside from his good looks, Alvin is also athletic, intelligent and very well-traveled. He tends to excel in all aspects of life, especially school and athletics. While spending a semester in Brussels, he took the opportunity to travel Europe and spent five days backpacking through the Highlands on his own. When asked why he wants to be a donor, Alvin answered, "The more I consider it, the more cool I think it is that I can help someone or a couple start a family. If you're actively seeking a donor, this is something important to you that you're going to take a lot of time to explore finding the right donor. It should be a perfect fit and you shouldn't settle. It's awesome that in some way I could be the missing puzzle piece that allows that to happen." Alvin is a fabulous donor who is both adventurous and even keeled.

Markus is tall with long, lean muscles from exercising daily. Markus loves bicycling, running, and lifting weights to stay in fine physical shape. He has reddish-brown hair that he keeps shaved very short and a neat, equally short beard and mustache. Markus has very nice, defined facial features, including high cheekbones and a square jaw. His dark-brown eyes observe his surroundings at all times. Markus is a very good-looking young man.
Markus maintains a wealth of knowledge on a number of subjects, as he is well-traveled and reads non-fiction constantly. He expresses himself thoughtfully and with ease. Markus also loves writing and is currently working on a novel in his spare time. When asked why he wants to be a donor, Markus answered, "Despite living a life of goodwill, I don't think anything else I do will have a similarly powerful positive impact on a stranger's life." Markus is a generous and fabulous donor.