FAQ
Frequently Asked Questions for Clinics
Seattle Sperm Bank believes it is important to work hand-in-hand with fertility clinics and provide the best possible support to your patients. Here are answers to many of the frequent questions we are asked by the clinics we work with.
How can I receive more information for my patients about your services?
We print a few different marketing materials which you can offer as a resource to your patients, including donor catalogs, brochures, and informational flyers in English, Mandarin, and Spanish. To view a list of our available materials and place a free order for shipment, please visit our Materials Order Form page.

Our Clinic Relations Manager, Courtney Maddox, is happy to answer any questions you have, and/or schedule an in-person meeting with your team to provide more information about our services. Please call us or email Courtney@seattlespermbank.com to speak with her directly.
What licenses & accreditation does your sperm bank have?
Seattle Sperm Bank is licensed by the FDA and we comply with all federal regulations. To see a full list of our licenses and accreditation, please refer to our Licenses and Accreditation page.
What kind of health screening and genetic testing is done on your donors?
SSB was the first sperm bank to offer extended genetic screening on all new donors in 2015, and we have continued to lead the way in genetically screening our donors. We have extended our current testing to Counsyl Foresight™ Carrier Screen, which includes testing for 175 conditions.
If patients know they are carriers for conditions not covered by our testing, we will try our best to accommodate in helping them get a donor tested for that condition at a reasonable price. Our website has an advanced search tool where carrier screening results can be used for filtering our available donors.
Do you have a recommendation on how many vials a patient should order?
You may have your own insight or recommendations as a healthcare provider, but in general, we recommend an initial order of 2-5 vials for those patients undergoing IUI cycles, and 1-3 vials for those patients undergoing IVF/ICSI treatment. Sometimes our recommendation may change due to certain factors, such as a donor's current and future vial availability, and/or the number of planned siblings a family is considering.
How do ship your specimens, and how will it arrive at our clinic?
We ship via FedEx using either Priority 2 Business Day or Priority Next Business Day shipping services. Overnight deliveries should arrive to your clinic by 10:30am on the selected delivery date, if FedEx is able to accommodate. 2 Business Day shipments should arrive by the end of the Business day on the selected delivery date. If you have specific shipping requests, please communicate that to us directly, as well as to your patients, so we can ensure we are best serving your facility.
Shipments arrive in a dry liquid nitrogen cryotank. Our standard tanks are guaranteed to hold a charge for a minimum of seven days. We also have 14-day tanks for those facilities which cannot provide onsite storage for their patients. These tanks must be requested by the patient at the time of ordering and are subject to availability. If we are not able to accommodate a 14-day tank request, we will notify the patient prior to shipment.
What regulatory documents can we except to receive with a patient's shipment?
Every shipment will contain a Packing List and a Donor Summary of Records, as well as our recommended thawing instructions. These documents include detailed information about the specimen quality and the donor's health records, as well as a summary of genetic testing results and most recent screening for communicable diseases.
Do I have to sign any paperwork for the patient before their specimen can ship?
No, for routine shipments being sent directly from our facility to your clinic, we do not require that you as the receiving clinic fill out any paperwork on behalf of your patient.
Can I be notified when my patient schedules a shipment?
Yes, you can! Please give our office a call or email our Shipping department at shipping@seattlespermbank.com, and we can set you up to receive automatic emails with shipment information every time your patients schedule a delivery.
Can we restrict deliveries after noon on Fridays?
Absolutely. Please give us a call or email our Shipping department at shipping@seattlespermbank.com with any specific delivery requests. We will do our best to check for these preferences as shipments are scheduled and contact your patients as necessary if shipping times need to be modified to meet your requests.
What do I do if our lab receives a vial that falls below your cell count guarantee?
We are proud to say that we receive complaint forms on less than 0.1% of all vials distributed. However, if your clinic receives a vial that counts as below our guaranteed acceptable range, please have your laboratory complete a Specimen Quality Form on behalf of your patient and return it to Seattle Sperm Bank.
Our Lab Supervisor will review the documentation and any qualifying units will be replaced for your patient by SSB, free of charge.
Please note that any additional shipping and/or handling of the specimens that was not authorized by Seattle Sperm Bank will void SSB's quality guarantee.
If a patient ships vials for a procedure and then ultimately doesn't need them, can we ship them back to SSB for storage?
Yes. This request needs to be initiated by your patient so we can verify their account information. After they have contacted us, we will reach out to your clinic and coordinate next steps to ship out an empty cryotank and collect your patient's specimens.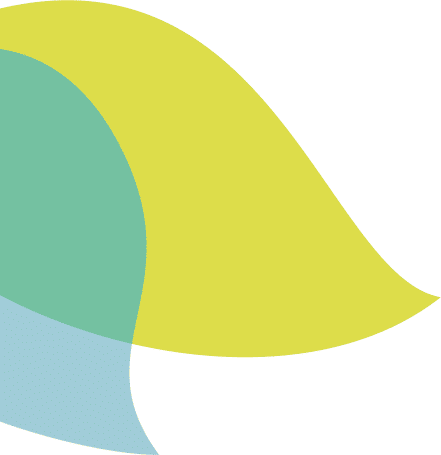 Purchase An All Access Pass
Get unlimited access to full donor bios, including baby photos, audio interviews, extended profiles, and Keirsey tests.