Below you will find a list of SSB's donors who are currently completing their Medical/Dental School, or are already practicing Physicians or Dentists.  We are thankful that these donors take time out of their incredibly busy schedule to help others achieve their dreams of having a child!

Casey is tall and lean, with a strong core and built up shoulders, arms, and leg muscles from competing in triathlons. His face is caring and bright, with handsome, green/brown eyes, an energetic smile, rosy cheeks, and a strong brow line. He has a fair skin tone, dark brown hair, and a bunch of fun freckles on his face and arms.
Casey is beyond charming. His intellect, wit, and amazing interpersonal skills make him one of the staff's absolute favorites to chat with. His personal accomplishments make him an undeniably great donor. He is a resident physician, currently specializing in Anesthesiology and Pain Medicine. Prior to his residency, he earned his MPH (Masters of Public Health), and, fueled by his passion for providing Global Health services, traveled to and lived in Africa for two years. In general, Casey is extremely well-traveled, and has an inspired world view from being a part of so many different cultures. He is also very musically inclined, coming from a family of singers, musicians, and performers- he has sung professionally for some time, as well as playing piano, sax, and jazz bass. There is much more we could say about Casey- suffice it to say, he would be an amazing choice for any family!

Jude is slender and very tall, has long arms and legs, and stays in great shape physically without looking overly athletic. He has an incredibly handsome face- big brown/green eyes, long nose, wide smile, and an attractive, square jaw line. He has fair to medium skin and neatly cut brown hair. His look is always very professional and polished.
Jude has a humble and unassuming attitude while in the office, but happens to be one of the most brilliant and accomplished young donors we have. He had an illustrious academic career, not only earning his M.D., but also an MBA and MS in Biomedical Engineering. He is currently a resident physician and researcher, and somehow still makes time to enjoy pursuing a variety of hobbies and interests, including playing the piano, reading, skiing, long distance running, learning new languages, and traveling. We are more than thrilled to have Jude in our donor program!

Jeremy is an air force veteran, a physician and excellent athlete. There is no doubt that this doctor is very passionate about his studies, and that learning is an instrumental part of his life. Besides his obvious intellect, he is very athletic and loves to travel.
This handsome donor has very symmetrical facial features, with striking blue eyes.  He is tall with a strong, muscular build.  He dresses in a very professional manner. Jeremy is very polite and easy to work with.  He is a favorite of the staff, as he is very reliable and takes pride in being involved in the program.

Jared has muscular arms and hands, a result of his career as an emergency room doctor.  He has green/brown eyes and dark brown hair. Jared is always clean shaven with a fair toned, smooth complexion. He has bright white teeth and a wide smile, which he shows off every time he comes in to the lab. He has successfully completed three marathons and still runs occasionally to keep up his cardio fitness.
Jared is very intelligent and dedicated; attributes he needed to become a physician and learn three other languages. We love that he is an amazing father and takes great pride in his children and their accomplishments. When asked why he wants to be a donor, Jared answered, "To help people have great kids like mine." Jared is a great donor who is funny, dependable, and compassionate.

Randolf is 5'9" and weighs 170 pounds; his body is proportional with a medium build. His hair is a medium-brown and shows hints of auburn in certain lights, which complements his fair skin very well. Randolf's face is square-shaped with a well-defined chin. He has a big smile that shows his straight set of teeth.
Randolf speaks French, absolutely loves chocolate, and is extremely intelligent. He has an incredible amount of motivation and drive as he looks ahead to a successful medical career. A major reason Randolf went to medical school is his overwhelming desire to help others, which is also why he is in our donor program.

Morgan is a very pleasant and accomplished individual.  He speaks three different languages, loves to travel, and graduated in the top tenth percentile of his class, going on to complete his Medical Doctorate.
He has an athletic build reflective of his active lifestyle, which includes golf and tennis on a regular basis.  Morgan has very symmetrical facial features with big brown eyes, and a beautiful medium toned complexion.
The main reason Morgan became a physician is because he wanted to be able to help others, which is also reflective of his intentions as a donor.  He is a very polite and caring person making him a joy for us to work with.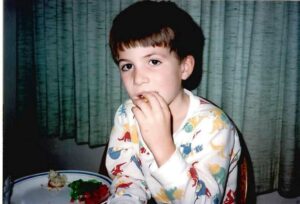 Keagan is a medical resident who is a proven donor, with several healthy children recorded, so we have persuaded him to return to our program. He is bright, charismatic, intelligent and outgoing, which makes him a pleasure to interact with. He has a playful, if sometimes mischievous, attitude and sense of humor. Keagan not only plays guitar and mandolin, but he composes music as well. He has traveled quite a bit and worked as a Spanish translator. His goal is to be a physician and he aspires to be a surgeon to help people. We asked Keagan what he was most proud of and he said that he is proud of the way he treats people, particularly with compassion and respect no matter who they are of where they come from.
He has brown hair and green/brown eyes. He has a broad, well built chest and strong upper body. He is a runner and loves to play soccer. Keagan is a skilled athlete and was the captain of both his high school football and soccer teams. Keagan has a great smile that he flashes often. He has a light skin tone that easily tans to a golden brown. He tends to dress comfortably yet professionally with fashionable collared shirts and jeans.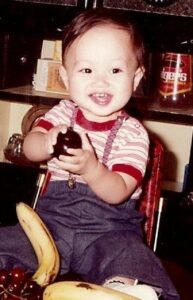 Pierce has an incredible build and is handsome. He was an All American athlete and remains very physically fit to this day. He has the physique of a body builder and works hard to maintain it. Pierce has dark hair and dark eyes. He has full light pink lips and dimples. Pierce has a great creamy complexion that tans easily and symmetrical features. He is typically dressed in trendy t-shirts and jeans.
Pierce has a great sense of humor and is very intelligent. He has a strong work ethic and is a medical doctor. Pierce is kind and genuine which makes working with him very pleasurable.  We asked Pierce why he wanted to be a donor and he said, "I have a lot of friends both male and female that can't conceive. My children give me so much joy, so I can only imagine how hard is it for people that want to have children. And I want to help out any way I can to make that a reality." Pierce's heart is truly in the right place and we think he is a great donor.

Enrique has a mischievous smile and big curious brown eyes. He has smooth, olive skin and a flawless complexion. He keeps his brown hair short and neat and his face clean-shaven. Enrique's facial features symmetrically align with each other, making a very good-looking young man.
Enrique finished medical school and currently loves practicing in the field of medicine. He loves his family and takes pride in his roots. Enrique is well-traveled and wants to keep exploring new places, cultures, and ideas. He can be silly and goofy but serious when it comes to work and professional goals. Enrique makes for a great donor.

Ledger's big, bright smile is the first thing I notice when I see him. Indeed, it lights up his whole face. He's got full pink lips and white teeth. He keeps his full head of black hair short and neat. Ledger's eyebrows are dark, of medium thickness, and nicely separated. His skin is smooth and light but tans in the summer. Standing at just six feet, Ledger is truly attractive.
Ledger maintains a strong work ethic and admits that he pushes himself too hard at times. To combat this pressure he has turned to meditation, reading, and playing the guitar. He values family, being especially close to his younger brother. A thoughtful, down-to-earth human being, Ledger would make a great donor for any family. Speaking about himself, Ledger has this to say: My mistakes are learning opportunities, and I readily acknowledge my flaws. I am quick to apologize, and take it to heart when I hurt those I care for.

Melvin has big, emerald-green eyes that twinkle when he smiles, which he does quite often. His smile also reveals a set of perfect, white teeth. Melvin has silky, wavy brown hair, fair skin, and rosy cheeks. He has a strong nose and symmetrical features. This donor is also tall and lean with broad shoulders.
Melvin is a brilliant physician, raised by two equally brilliant physicians! This young man is full of intelligence, drive, and compassion. He loves helping others and is full of empathy, which is why he decided to follow in his parents' footsteps and become a medical doctor. When he's not working, Melvin enjoys running, playing the cello, and challenging friends to a game of chess. We are thrilled to have Melvin in our donor program.