Below you will find a list of SSB's donors who are talented musicians.  From guitar players, to pianists, to vocalists…SSB is proud of our talented donors!

Lionel has a full head of curly brown hair that he occasionally dyes blonde. His almond-shaped blue eyes twinkle when he smiles. Also lending itself to his great smile are Lionel's excellent set of straight, white teeth. He has fair skin, high cheekbones, and a defined chin. With long, lean limbs and a sturdy frame, Lionel makes for quite a cute donor.
Lionel lives for music, playing classical guitar and piano. After he completes his undergraduate degree in classical guitar he hopes to be a professor and pass on his talent and wisdom to the next generation of musicians. Lionel also keeps close family ties, valuing all his parents taught him and now seeing his brothers and sisters as his best friends. Lionel is a special and caring donor.

Lovett's rosy cheeks, fair skin, and deep-blue eyes contrast quite nicely with his blonde hair. He has a medium build and broad shoulders. His facial features are proportionally set, and his strong jawline and chin are neatly defined. With smooth skin and a clear complexion, Lovett makes for an adorable donor.
Lovett places a lot of importance on family, as he grew up with a tight-knit family himself. He describes himself as an extrovert, which he showcases with his inclusive conversation style and relaxed nature. He enjoys playing and watching baseball and football; and he also plays several instruments and sings! Lovett has many qualities that make him a wonderful donor.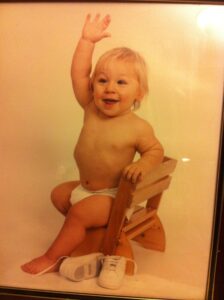 Adyson is adorable and gorgeous. His most notable feature is his hair which is a beautiful light brown hair with incredible bright blonde and dark brown highlighting. He chooses to wear it long, which emphasizes his two different hair types, straight on top and curly underneath. Adyson has a clear complexion and a medium skin tone that tans to a lovely bronze. He is most typically seen in dark t-shirts with a favored band name on it and jeans or khakis.
Adyson is an accomplished musician and an aspiring electrical engineer. He is kind hearted and very genuine. He is very fun to chat with and is quite friendly. We asked Adyson to choose some words he felt described his personality. He said, "Rational, honest, unassuming, independent, exuberant, communicative, amiable." We completely agree with his list and think that ambitious and humble should be included!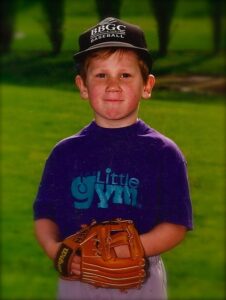 August has a chiseled jaw and small twin dimples on his cheeks. He is the boy-next-door and is quite cute. He has light brown hair that will quickly bleach out to blonde when he is in the sun. August has symmetrical features and dark green blue eyes. He has an athletic build and works out by lifting weights and playing sports. August dresses in t-shirts and basketball shorts.
For August, sports come as easy as breathing. He has been able to learn and excel at any sport he tried including lacrosse, football, and basketball. August is also a drummer and has been playing since he was a young boy.  He is a little shy but is very kind, polite, and smart. He is a self proclaimed teddy bear and we certainly agree. When we asked August why he wanted to be a donor he said, "After I really thought about it, I like knowing that I can give someone a child and help them create a family because that's what I find is most important for me. I want a family and I want to give any couple a child that they can be proud of and support throughout their lives."

Reese is tall with long, lean muscles from regular running. He has run multiple marathons and also enjoys playing basketball. He has thick, curly, dark brown hair and a fair complexion that makes his deep blue eyes pop. Reese has a strong jawline, high cheekbones and angular features. He is an extremely attractive individual, especially when he smiles, displaying straight white teeth and dimples.
Reese is a strong and dynamic individual. He comes from an athletic family and enjoys running and playing basketball himself. He also has an artistic side, playing multiple musical instruments, writing poetry, drawing and painting. He has a desire to protect those that cannot protect themselves, such as children and animals, which has led him to adopt a vegan diet. When asked why he wants to be a donor, Reese answered, "to help those who need it." Reese is an extremely passionate and caring donor.