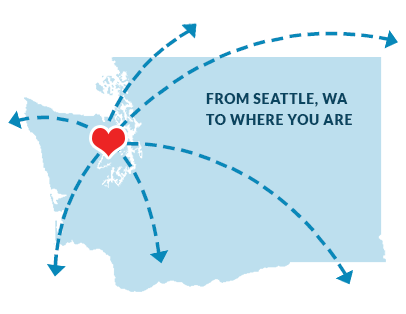 Why Use Seattle Sperm Bank
Seattle Sperm Bank is one of nation's leading sperm banks with a focus on providing the highest quality Open ID Donors. Our partners are the country's most well-regarded fertility clinics – professionals who provide couples and individuals like you quality guidance and support through the fertility process.
Seattle Sperm Bank is the industry leading cryobank when it comes to advanced sperm donor screening, vial quality, and customer service. We combine our dedication to quality and service, with simplified processes and lower prices.
Seattle Sperm Bank has helped thousands of married and unmarried couples, same-sex couples and single women through the process of sperm donor selection, and guidance throughout the journey to parenthood.
For more reasons why you should consider Seattle Sperm Bank to be an option, please read more…
Recently on the Blog
Visit the Blog

Posted on January 5, 2022

Posted on November 15, 2021

Posted on August 31, 2021