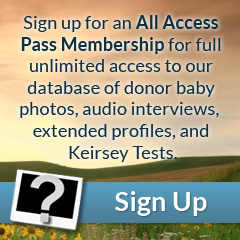 Eyes: Brown
Hair: Black
Height: 5'06"
Weight (lbs): 160
Blood: O Rh+
CMV: +
Ethnicity: Hispanic, Mexican
Jewish Ancestry: No
Education/Occupation: B.A. and M.A. Comparative Literature / University Instructor
Live Birth / Pregnancy Confirmed: Yes
Extended Testing: No
Genetically tested for: View
Arroyo is our gentleman of the office. His deportment is always very polite, courteous, and mindful of proper manners. He dresses smartly in business suits, the epitome of a well-to-do dapper fellow. Arroyo has beautiful light brown skin, dark brown eyes, and dark brown hair. He has a wonderful smile and full dark pink lips. He is an avid boxer, plays football, and baseball for fun and to keep in shape.
Arroyo is a university instructor and is fluent in several languages. He is passionate about the arts and refined culture which can be shown by his hobbies of archery, falconry, calligraphy, cinema, and languages. Arroyo is incredibly driven and intelligent. His goal in life is to be an accomplished scholar as well as a professor to pass on his love of languages and the beauty that can be found in older societies and customs. Arroyo is gregarious and talkative, we love getting the chance to converse with him when he stops into the office.