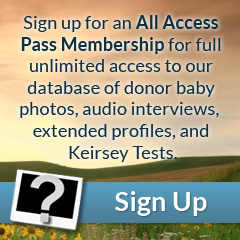 Eyes: Green
Hair: Black
Height: 5'10"
Weight (lbs): 140
Blood: B Rh+
CMV: +
Ethnicity: East Indian
Jewish Ancestry: No
Education/Occupation: M.S. Mechanical Engineering / Student, Teaching Assistant
Live Birth / Pregnancy Confirmed: Yes
Extended Testing: No
Genetically tested for: View
Danvir has a very striking look. He has lovely medium dark skin and a great complexion. He has full pinkish red lips and thick wavy dark hair. He has beautiful hazel eyes and masculine facial features. He is typically dressed in khaki or jean pants with a button up or t-shirt.
Danvir is currently working on his graduate degree in mechanical engineering. He is very intelligent and has a fantastic work ethic. He likes to stay active and plays as many sports as he can. Danvir is also environmentally conscience and wants to work in a sustainable energy plant after completing his studies. Danvir is very friendly and loves to chat whenever he has the chance. We asked Danvir what makes him unique and he said, "My zest to live life to the fullest and enjoy each moment as it comes without wondering about the future or fretting over the past. Just accepting the moment as it comes and doing my best to live happily." We love Danvir's happy-go-lucky attitude!