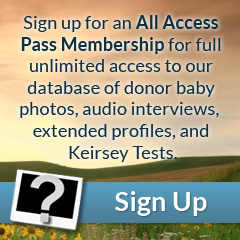 Eyes: Brown
Hair: Dark Brown
Height: 6'06"
Weight (lbs): 220
Blood: B Rh+
CMV: -
Ethnicity: Austrian, Caucasian, German, Irish, Latvian, Scottish
Jewish Ancestry: No
Education/Occupation: B.A. Political Science, J.D. / Lawyer
Live Birth / Pregnancy Confirmed: Yes
Extended Testing: Yes
Genetically tested for: View
Leopold is incredibly tall and handsome. He has a chiseled jaw and strong masculine cheekbones. He has a flawless complexion that tans to a soft brown. Leopold has an impeccable smile and symmetrical features. He dresses well in button down shirts and khaki's with a smart leather jacket over top.
Leopold is quite athletic and was on the U.S. national rowing team, narrowly missing his place on the U.S. Olympic team. He is incredibly intelligent and is finishing up his Law degree. Leopold is very driven and focused with a natural talent for sports and academia. He is outgoing, friendly, and enjoys meeting new people. Leopold is well rounded and quite an exceptional individual. We highly recommend Leopold and think he would make a wonderful donor for your family!
Genetic Testing
Over the years, we have expanded our genetic testing of donors as genetic knowledge and technology have advanced. As a result, not all donors have been tested for the same conditions or with the same methods. All donors have undergone genetic testing for Cystic Fibrosis, Spinal Muscular Atrophy and Karyotyping.  However, many donors have had more extensive testing performed.
This donor has been evaluated for carrier status of the listed conditions. A negative result reduces, but does not eliminate, the likelihood of the donor being a carrier. If you are a known carrier of a genetic condition please contact us, and we will provide a copy of the donor's test reports to your physician and/or genetic counselor.