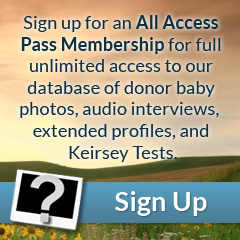 Eyes: Blue
Hair: Brown
Height: 6'04"
Weight (lbs): 200
Blood: O Rh+
CMV: +
Ethnicity: Caucasian, Danish, English, German, Scottish
Jewish Ancestry: No
Education/Occupation: MD and PhD / Neurosurgery Resident
Live Birth / Pregnancy Confirmed: No
Extended Testing: Yes
Genetically tested for: View
Nicholas is tall with brown hair, blue eyes, and fair skin. He has an athletic swimmer's build from his time in the pool, previously as a competitive swimmer and currently to stay physically and mentally healthy despite his demanding schedule.  He is a hard worker with drive, focus, and a gift for analytical thinking, all of which have helped to propel him into a career as a physician.
When time allows, Nicholas uses his photography skills to take breathtaking landscape photos both on the ground and by drone. He became a donor because he felt it a great opportunity to help others who want to have children.