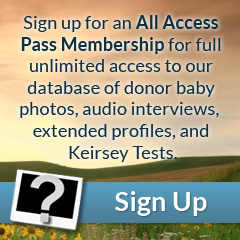 Eyes: Black
Hair: Black
Height: 5'11"
Weight (lbs): 130
Blood: O Rh+
CMV: +
Ethnicity: East Indian
Jewish Ancestry: No
Education/Occupation: B.S. Bioengineering / Student
Live Birth / Pregnancy Confirmed: Yes
Extended Testing: Yes
Genetically tested for: View
Raj has handsome angular features and a boyish grin. He has a smooth, olive complexion with beautiful, clear skin.  He has a head of amazing, thick, dark hair, and a lean, athletic, slender frame that he keeps in shape by playing numerous sports.
Raj is attending university to complete his degree in biochemistry.  Though he is analytically minded, he is quite friendly and easy to talk to. He comes from a long line of doctors and educators. Raj is a well-rounded and cultured individual who divides his time between academic pursuits, athletic activities, travel, and time with friends and loved ones.  With his intelligence and determination, he definitely has a bright future ahead of him.