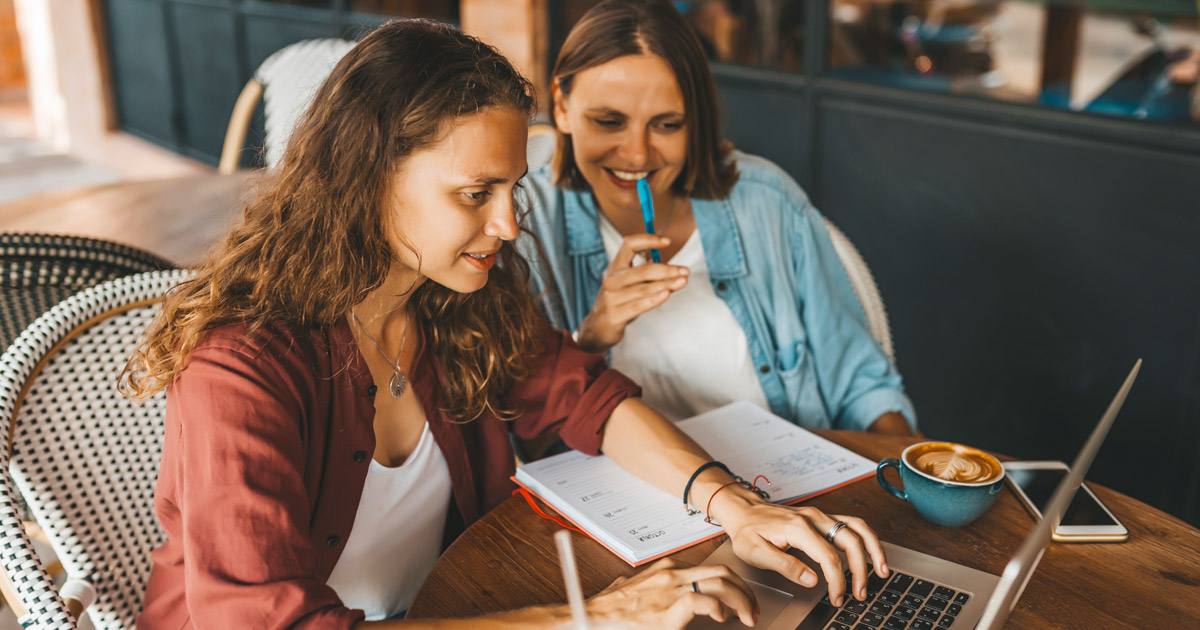 Congratulations! You're taking your first steps to parenthood. Whether you always knew you would need a donor, or it just became part of your journey, we understand it can feel overwhelming.
Parenthood with donor sperm can mean you are doing this with or without a partner, but we are here to be by your side every step of the way. To help you get started, we've put together some inside tips and tricks that we have learned for finding your perfect donor!
Start With A List
Making a list of deal-breakers and nice-to-haves will help create guardrails as you sift through donor choices. Characteristics that may be more important in your search might include specific ethnicities or genetic traits. If you know you are a carrier of a specific genetic condition, you'll want to find a donor who has been tested and found negative for that condition. Donor hobbies and interests, hair and eye color, or height might all fall into the nice-to-have section on your list. Getting these all out on paper will help shape who you are looking for and help aim you in the right direction.
Do A Free Donor Search
Using the Seattle Sperm Bank donor search tool, you can start to narrow down your donor choices even before you purchase a pass. You will be able to see ethnicity, height, CMV status, blood type, genetic carrier screening results, and other characteristics all before purchasing an All-Access Pass. This search can be as specific as you like, keep in mind that the more restrictions you put into the search, the fewer donors you will find. Leaning on your initial list to help keep you on track with your most important needs and flexible on other characteristics.
Grab An All-Access Pass
At SSB our All-Access Pass grants full access to all of our donors, and all of the available information we have on them. This includes audio interviews, baby and childhood photos, extended profiles, Keirsey Test, and handwritten messages. The additional information on each donor will help you start to learn more about them as an individual and get a peek at some baby and childhood photos. You can also start taking advantage of the free additional services from SSB, such as 1-on-1 Donor Consultations and hand-selected Photo Matching.
Phone A Friend (Us!)
Give us a call, send an email, or chat us up on the website at any time (the chat box is right on this page!). We are by your side as you go through this process from start to finish. Whether you are having trouble narrowing down donors or finding donors that suit your family building requirements, you can reach out and get personalized support. With our free donor consultations, you will meet with a team member who will listen to your needs and can help assist in finding that special donor.
Photo Matching is another free service that can help narrow down the list. You start by sending in a few donors that you are interested in, along with a photo of yourself, a partner, or other individuals of your choosing. It's also helpful to include objective traits like ethnicity, height, or other characteristics that are most important to you. A Client Services team member who is familiar with how our donors look in person will then get to work on searching through our database of donors to find one that meets your criteria.
Additionally, our in-house Genetic Counselors can provide specialized support for any genetic related needs, including facilitating additional genetic testing for donors.
Don't Wait Too Long
Vials can sell out quickly. If you find a donor you absolutely love, be sure to grab enough vials for your current treatment plan, and future siblings if that is part of your journey. Since every vial purchase comes with free storage, you do not need to ship vials as soon as you make your purchase. We'll keep vials safe until you are ready to use them for treatment.
Pro-tip! If you find a donor is out of vials, it may be possible to get added to a waitlist and notified when vials are released in the future. Reaching out to us is always a great idea.
Connect With Other Half-Siblings
After you report your pregnancy and birth with us, you will be eligible to request access to SSB Connects. This is our free donor sibling registry where you can connect with other families who have used your donor. All families are added to the platform anonymously, and nothing is Google searchable on our message boards. This creates a safe space to connect with other families in a way that is comfortable for all parties involved.
If you are ready to take your first steps to parenthood but need a little more support, we're here to hold your hand. Give us a call at (206) 588-1484 or email at cs@seattlespermbank.com.