Below you will find a list of SSB's donors with the best personalities. These donors have impressed all of the staff with their humor, sincerity and kindess!

William's intelligent appearance is complimented by his rounded features and rosy red cheeks. He has a medium skin tone that tans nicely in the summer. He has a fantastic smile, and clear blue eyes that are crescent shaped and crinkle around the edges when he laughs. William has light brown hair that was bright blonde when he was younger. He dresses sharply in buttoned up short sleeved shirts and khaki's. William describes his personality as "easy-going, funny, inquisitive, curious, open-minded, and goal-oriented. I enjoy taking on new challenges and pushing myself to limits that I didn't know existed. I try to carry a positive, optimistic mentality about myself and others."
William is very intelligent and witty. He is laid back but intensely curious about the world around him. He is ambitious and wants to help others reach their goals. He enjoys cooking, drawing, reading, and being in the great outdoors. We asked William why he wanted to be a donor and he said, "I want to be a donor because I feel it makes a world of difference to someone on the other end. It requires minimal effort on my part, but yields one of the most joyous presents we can ever receive, I feel everyone, regardless of sexual preference or fertility, should have the option to raise a child." We think William is truly an amazing person and highly recommend him for your family.

Othello is rather handsome. He is tall and thin, yet has broad shoulders. He has a fair complexion with a smattering of light freckles adorning his cheeks. Othello has twin dimples that show nicely when he smiles. He has jewel tone eyes and thick wavy beautiful strawberry blonde hair. He has masculine features that have a slight rounded edge overall. He dresses fashionably in an alternative yet preppy style.
Othello is very self confident and outgoing. He is friendly and chatty yet reserved. He is an artist and loves to work three-dimensionally. He has an active imagination and eye for beautiful things. We asked Othello why he wanted to be a donor and he said, "My friend found much hope through a donor program which helped me see how necessary and helpful sperm banks can be." If you are looking for a spiritual easy going artist, then Othello might be a perfect donor choice for you!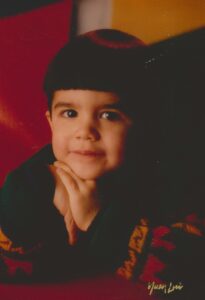 Joaquin has glowing olive skin set around dark features—silky black hair and dark-brown eyes with long lashes. He has a medium build and keeps in great shape by bicycling everywhere instead of using a car. Joaquin smiles almost all of the time—his eyes light up and his cheeks flush, making his smile one of his best attributes.
Joaquin works harder than most people. His family instilled in him the value of hard work and self-discipline. Joaquin, though serious at times, truly loves to make people laugh. He wants those around him to be happy; in fact, Joaquin has a dream of one day doing standup comedy regularly. Lively, vibrant, and outgoing, Joaquin makes for a fabulous donor.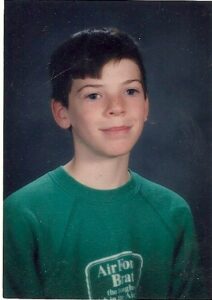 Walden's light-brown hair and clear-blue eyes mesh perfectly with his fair skin. He is very tall, with long, lean muscles, as he stays physically active as much as he can, playing water polo and swimming often. Walden's smile welcomes those around him and makes his eyes sparkle. The rosy hue in his cheeks gives him a very lively, friendly appearance.
Walden is very ambitious, attending school and working at the same time. He volunteers in his community, caring and thinking critically about the world around him. He loves reading, painting, and being around others. Walden seems to put those around him at ease and is a natural at conversation. This donor is exceptionally well-rounded.

Carlyle is always confident, never arrogant. He keeps calm and relaxed while staying present and aware. Self-described as a "simple man," Carlyle holds wisdom beyond his years and is very comfortable in his own skin. He has kind green eyes and a full head of wavy brown hair that he keeps neat and trim. Carlyle also sports a beard that he keeps equally trim and short; the beard fits him and his personality perfectly. His build is average, and he stays in fantastic physical shape by hiking and generally being active outdoors. Carlyle has rugged good looks.
Carlyle loves painting and has honed his skills enough to sell his work. He is also a true giver—helping others has always been something that came naturally for him. Carlyle enjoys goofing around, dancing like no one is watching, but always carries himself with a great deal of honor and pride. When asked why he wanted to be a donor, Carlyle answered: "There is no reason for me not to donate…Bringing more strong and capable people into this world will, in the long run, help humanity far more than I possibly could with the meager amount of time I would save by not donating."

Vaughn has a muscular runner's build and symmetrical facial features. He has a large mouth that is always flashing a big smile. He has light brown hair with natural blonde highlights streaked throughout and blue-green eyes. He has very masculine features and sports a few piercings.  Vaughn is usually dressed in dark jeans and dark shirts with a motorcycle jacket on, and a helmet in hand.
Vaughn always has a kind word to say. He also has a quick and witty sense of humor that is guaranteed to make you laugh. Vaughn is quite driven and intelligent, having graduated with top honors and holding several different jobs at the same time. We asked Vaughn why he wanted to be a donor and he said, "I wanted to donate because of the impact I know it can have on the lives of others. I grew up with these two brothers as my friends, and they were born to two lesbian mothers who chose the same donor for each pregnancy. The two brothers are two of the most unique and loving people I have ever met, and they are a strong motivation for me in my belief in being a donor."