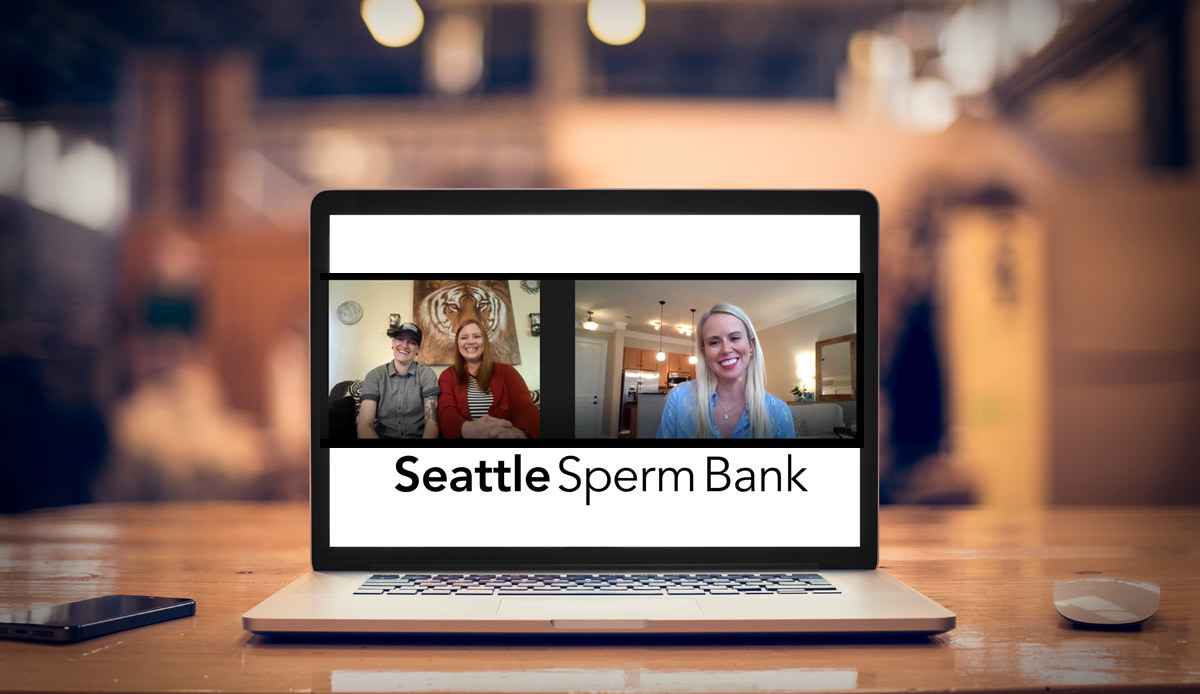 SSB recently sat down (over Zoom!) with a fantastic couple who were kind enough to share their at-home insemination experience.  Kelsey and Charity, who have been together for 9 years and reside in WA, have been considering having a baby for many years and opted to try at-home insemination to achieve pregnancy using donor sperm. Although statistics show that many women need multiple attempts before getting pregnant, the happy couple was successful in doing so on their first try.
Happy Couple Shares Their At-Home Insemination Experience
Kelsey, who is carrying the couple's child, explained that without insurance coverage for IUI treatments, they felt at-home insemination was the logical first step to take before making a larger financial investment into working with a clinic.  She connected with a Facebook group and found a variety of resources and tips from other women online giving her the confidence that this option could work for them.
Kelsey explained that they tracked her ovulation cycle using an OPI (Ovulation Predictor Kit) along with a tracking app to monitor her hormone level progress.
"That was super easy and, thankfully, Seattle Sperm Bank has the two-week tank, so we actually had the tank arrive a full week before I ovulated,"
said Kelsey.
"Because we were a little nervous and it was our first try, we wanted to make sure the tank was here."
The couple frequently used Seattle Sperm Bank's Client Services team to help guide them through questions along the way.
"Big shout out to all the staff there because I did call with questions and every time they encouraged me and let me know everything was going to be ok, so that was definitely helpful through the process."
We asked them what it was like after the two-week wait when they got confirmation of a positive pregnancy test.
"I actually lost my breath and went into tears,"
shared Kelsey. Her partner, Charity, went on to explain:
"It was unbelievable because it was the first try, but I had faith it was going to work."
The couple agreed they would recommend at-home insemination to other couples who are considering it. Seattle Sperm Bank does require clients to discuss this procedure with a healthcare professional and complete an Authorization of Release of Semen form before attempting this procedure.
Check out the full interview with Kelsey & Charity here:
For more information about at-home insemination, please visit our FAQ page or contact SSB's Client Services team at cs@seattlespermbank.com or (206) 588.1484.